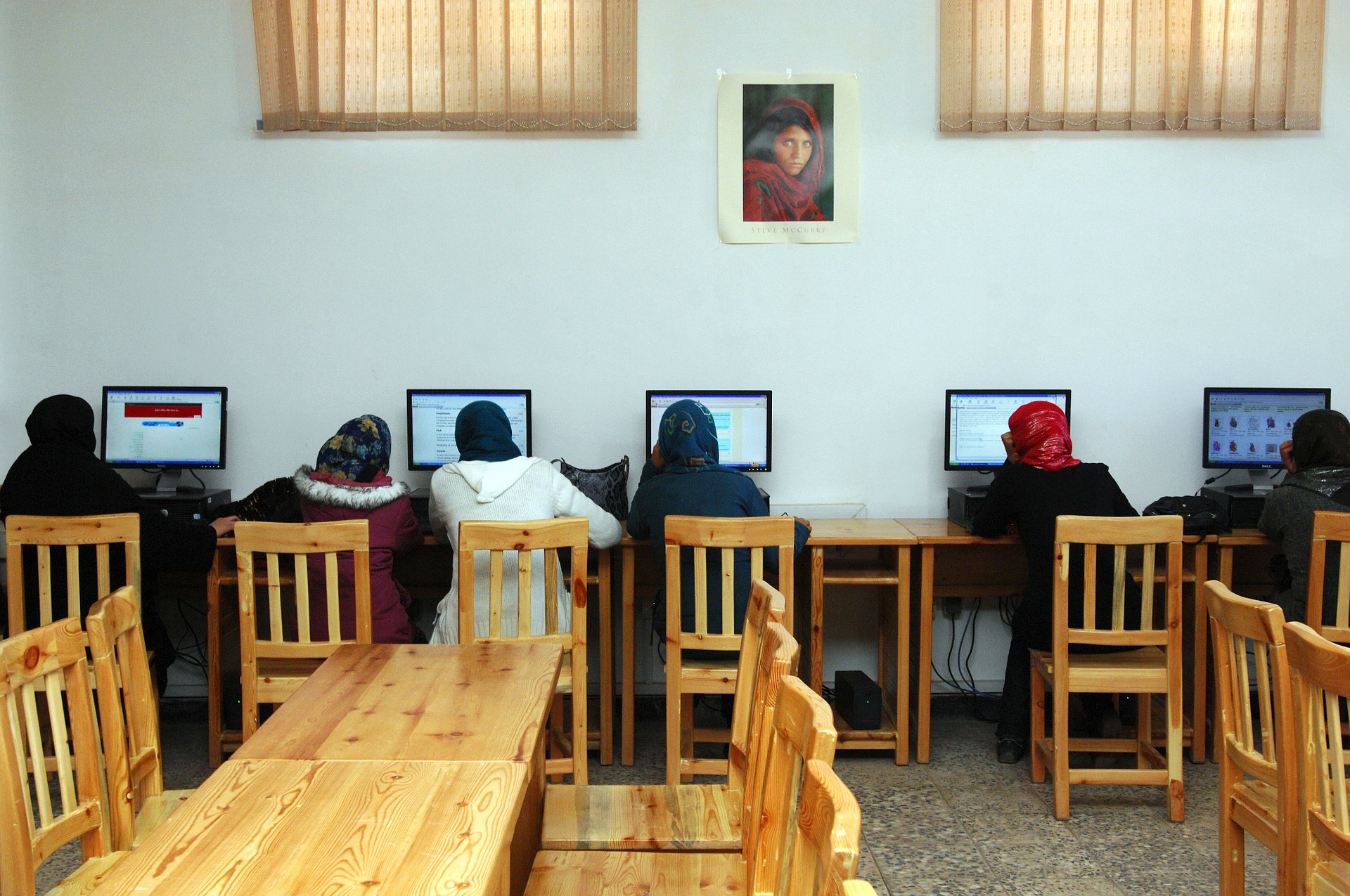 Notwithstanding the considerable progress made in the areas of women rights and women empowerment in Afghanistan during the last 17/18 years, Afghan women still face significant challenges in all aspects of life. The Afghan constitution guarantees equal rights and the government of the Islamic Republic of Afghanistan has committed itself towards developing human capital of women, eliminating discrimination against them and promoting women leadership for ensuring their full participation in all aspects of life. A national action plan has been developed i.e. National Action Plan for the Women of Afghanistan (NAPWA) by the Afghan Government of Afghanistan for implementing their commitments for the wellbeing of women of Afghanistan. These are all steps in the right direction offering great prospects if the commitments made are implemented to the fullest.
Women participation in different sectors has undoubtedly increased during the last 18 years or so. However, these opportunities for women have largely been limited to urban areas and women in the rural areas are still facing huge challenges in access to their rights.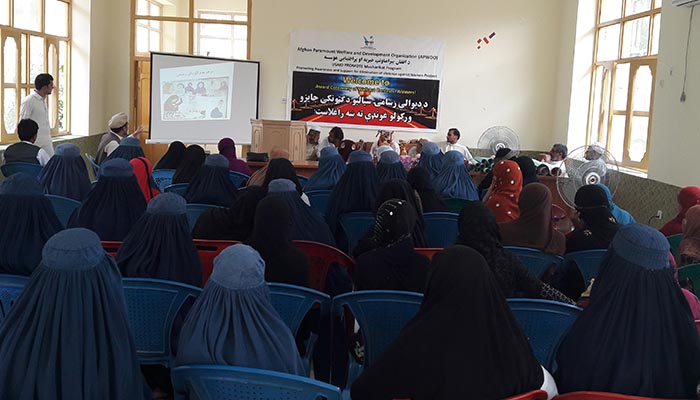 Generally women in Afghanistan are victims of traditional barriers, misinterpretation of religious articles on women rights, forced/ under age marriage, deprived from property rights, educational rights, healthcare, men- dominant codes and practices in most part of the country, mistreating of women in formal institutions, excluding them from local institutions like CDCs, DDAs and other informal institution in most part of the country. Likewise, harassment and sexual abuses are limiting their contribution and participation to very low levels in overall functional areas of the country.
This situation calls for concerted efforts and synergies among all stakeholders, including the government, its international partners, the women groups and Afghan Civil Society as a whole, for addressing the challenges facing Afghan Women and enhancing their capabilities for realizing their full potentials.
APWDO takes pride in having executed a wide-range of projects vis-à-vis women empowerment and inclusion and intends to continue the streak in future. These list of projects implemented by APWDO on this theme include but is not limited to the following:
©2019 Afghan Paramount Welfare & Development Organization (APWDO) All Rights Reserved.